Keming Labs helps you leverage your data. We'll work with you to understand your business and develop bespoke tools to increase employee productivity, unearth insights, and maximize your ROI.
Get in touch: hello@keminglabs.com.
Our Clients
"
Keming Labs was integral to converting our rough specification into a flexible visualization front end. We were exploring new display ideas for rapidly evolving biological questions and they were able to deliver a customizable implementation that integrated within our existing code base. The resulting displays fit beautifully within our vision of the project and have enhanced our ability to communicate results with other researchers.
"
"
Before launching MyClibe.com, we were wrestling with some major performance and stability issues in our system. Over those next weeks, Keming was essential to our development team, providing strong advice, direction, and absolutely fantastic development. From user interface to database, and from monitoring to performance tuning—Keming delivered. We highly recommend Keming, and will absolutely be calling on them again.
"
"
Keming Labs is an exciting company to work with. They provided us with a top quality GUI in record time. They are very easy to work with, especially when our project has experienced tangents and new directions. I highly recommend their quality work.
"
About
Keming Labs was founded by me, Kevin Lynagh, in the spring of 2011. Previously, I did machine learning and fraud detection work at a healthcare company, where my coworkers and I published an IEEE VisWeek paper on medical billing analytics and another on classifying bills using neural networks. Before that, I wrote a thesis on protein structure, for which I was inexplicably awarded a physics degree. When I'm not visualizing data, odds are that I'm either drinking fine Portland craft beer or rock climbing.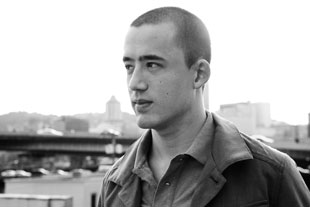 Contact us
Need to make sense of your data? Let's talk.